​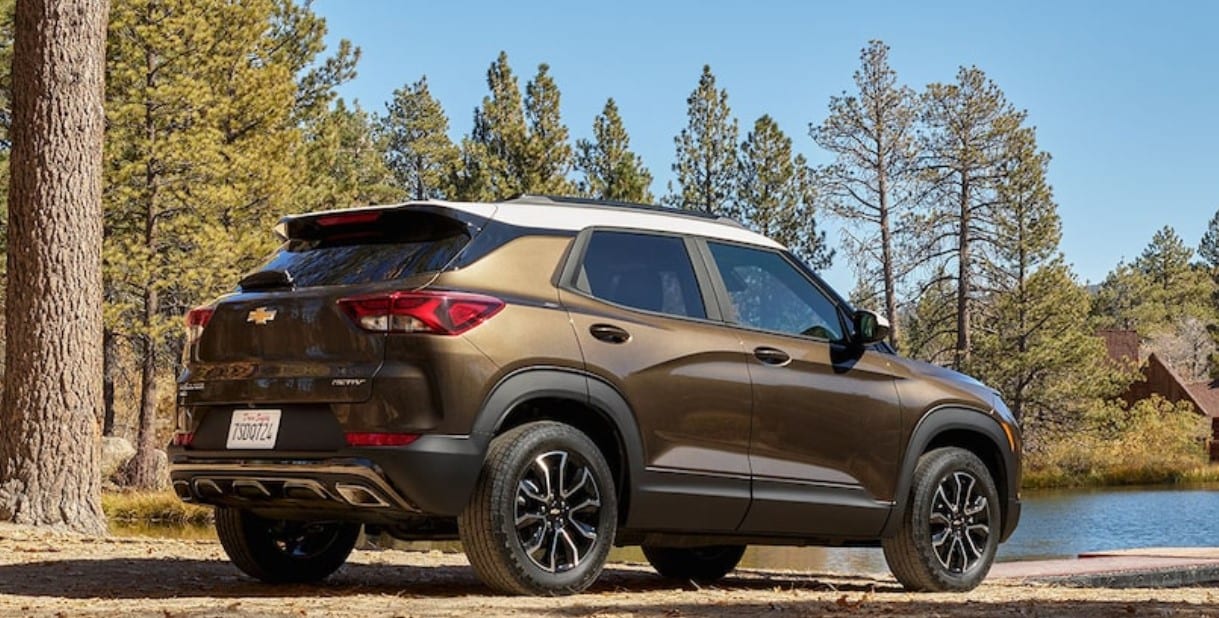 Spruce Pine Area Chevrolet Dealer
When you want to buy an SUV, there's no better choice than Chevrolet. The brand's lineup of SUVs is the best way to move passengers and cargo. They have the power you need to tow a boat or trailer on weekend excursions. You can get Chevrolet SUVs designed for everyday driving or rugged models with truck-like body-on-frame construction. A variety of engines are offered, including four-cylinder power plants, V6s and V8s. When you visit a dealership like the Spruce Pine area Chevrolet dealer, you'll find that Chevy SUVs get standard two-wheel drive and available all-wheel drive.
Chevy SUVs are comfortable daily drivers with relaxing interiors. Move up to the higher trims, and you'll get luxurious appointments. With the perfect blend of performance and comfort, it's no wonder Chevrolet SUVs are so popular at the Chevrolet dealership near Spruce Pine.
Chevrolet Dealership Near Spruce Pine
Chevrolet manufactures seven SUV models: The Trailblazer, Trax, Equinox, Blazer, Traverse, Tahoe and Suburban. With so many models to choose from, there's an SUV for every need and budget. We'll examine the highlights of each model to help you decide which is the best Chevy SUV to buy.
Chevrolet Trailblazer
The Chevrolet Trailblazer is a subcompact SUV that fits between the Trax and Blazer. Buyers love the Trailblazer's athletic styling that features more than a passing resemblance to the Camaro. The Trailblazer comes with a wide array of modern tech features. It seats five passengers and is offered in five trim levels. Powering the Trailblazer is a standard turbocharged 1.2-liter three-cylinder engine. A 1.3-liter turbocharged three-cylinder engine is optional.
Chevrolet Trax
The Chevrolet Trax is a fun little subcompact SUV that delights buyers with a small footprint and exceptional maneuverability, making it the right choice for urban driving. The Trax comes in two trim levels and is powered by a turbocharged 1.4-liter four-cylinder engine.
Chevrolet Equinox
The Chevrolet Equinox is a compact SUV with plenty of room for passengers and cargo. Buyers appreciate the Equinox's head-turning looks and exceptional handling. It includes a long list of standard advanced driver-assist features and an infotainment system that's a pleasure to use. Four trims are on offer, and the Equinox is equipped with a turbocharged 1.5-liter four-cylinder power plant.
Chevrolet Blazer
The Chevrolet Blazer is a two-row midsize SUV that delivers fast acceleration, outstanding driving dynamics and beautiful styling. Blazer buyers are spoiled for choice, with six trim levels and three engines: a standard 2.5-liter four-cylinder engine, an optional 2.0-liter four-cylinder unit, and an optional 3.6-liter V6 power plant.
Chevrolet Traverse
The Chevrolet Traverse is one of the largest vehicles in the midsize SUV segment. This three-row SUV has lots of space for passengers and cargo. Buyers love the Traverse's great value as much as its smooth ride. Seating for up to eight makes the Traverse an excellent choice for larger families. All seven trim levels employ a 3.6-liter V6 engine.
Chevrolet Tahoe
The Chevrolet Tahoe is a full-size, three-row, truck-based SUV with plenty of power. The Z71 trim level is ideal for anyone looking for a capable off-road machine. The Tahoe can seat up to nine passengers in three rows and comes with a 5.3-liter V8 engine. There are two available power plants: a 6.2-liter V8 and a 3.0-liter six-cylinder turbodiesel.
Chevrolet Suburban
The Chevrolet Suburban is a full-size, three-row, body-on-frame SUV that seats up to nine passengers. There are six trims on offer, including the off-road Z71. The Suburban gets the same engine choices as the Chevy Tahoe.